Posts for: February, 2018
By Skopek Orthodontics
February 17, 2018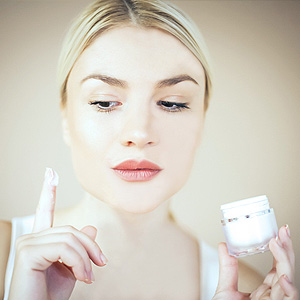 The red, scaly rash suddenly appearing on your face doesn't cause you much physical discomfort, but it's still embarrassing. And to make matters worse treating it as you would other skin ailments seems to make it worse.
Your ailment might be a particular skin condition known as peri-oral dermatitis. Although its overall occurrence is fairly low (1% or less of the population worldwide) it seems to be more prevalent in industrialized countries like the United States, predominantly among women ages 20-45.
Peri-oral dermatitis can appear on the skin as a rash of small red bumps, pimples or blisters. You usually don't feel anything but some patients can have occasional stinging, itching or burning sensations. It's often misidentified as other types of skin rashes, which can be an issue when it comes to treatment.
Steroid-based ointments that work well with other skin ailments could have the opposite effect with peri-oral dermatitis. If you're using that kind of cream out of your medicine cabinet, your rash may look better initially because the steroid constricts the tiny blood vessels in the skin. But the reduction in redness won't last as the steroid tends to suppress the skin's natural healing capacity with continued use.
The best treatment for peri-oral dermatitis is to first stop using any topical steroid ointments, including other-the-counter hydrocortisone, and any other medications, lotions or creams on it. Instead, wash your skin with a mild soap. Although the rash may flare up initially, it should begin to subside after a few days.
A physician can further treat it with antibiotic lotions typically containing Clindamycin or Metronidazole, or a non-prescription, anti-itch lotion for a less severe case. For many this clears up the condition long-term, but there's always the possibility of relapse. A repeat of this treatment is usually effective.
Tell your dentist if you have recurring bouts of a rash that match these descriptions. More than likely you'll be referred to a dermatologist for treatment. With the right attention—and avoiding the wrong treatment ointment—you'll be able to say goodbye to this annoying and embarrassing rash.
If you would like more information on peri-oral dermatitis, please contact us or schedule an appointment for a consultation.
By Skopek Orthodontics
February 02, 2018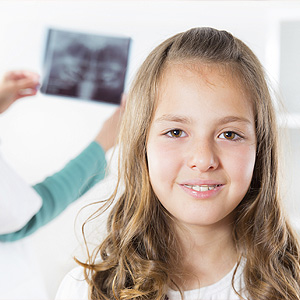 It's important for your child's current and future health that we watch out for tooth decay. Taking x-rays is a critical part of staying one step ahead of this common disease.
But while x-ray imaging is commonplace, we can't forget it's still a form of radiation that could be potentially harmful, especially for a child whose tissues are rapidly developing. We must, therefore, carefully weigh the potential benefits against risk.
This concern has given birth to an important principle in the use of x-rays known as ALARA, an acronym for "As Low As Reasonably Achievable." In basic terms, we want to use the lowest amount of x-ray energy for the shortest period of time to gain the most effectiveness in diagnosing tooth decay and other conditions.
A good example of this principle is a common type of radiograph known as a bitewing. The exposable x-ray film is attached to a plastic devise that looks like a wing; the patient bites down on it to hold it in place while the x-ray exposure takes place. Depending on the number of teeth in a child's mouth, an appointment usually involves 2 to 4 films, and children are typically spaced at six months apart. Frequency of x-rays depends on your child's tooth decay risk: lower risk, less need for frequent intervals.
Each bitewing exposes the child to 2 microsieverts, the standard unit for radiation measurement. This amount of radiation is relatively low: by contrast, we're all exposed to 10 microsieverts of background radiation (natural radiation occurring in the environment) every day or 3,600 microsieverts annually. Even two appointments of four bitewings each year is a fraction of a percent of the background radiation we're exposed to in the same year.
This conservative use of x-rays is well within safe parameters for children. As x-ray technology continues to advance (as with the development of digital imaging) we anticipate the exposure rate to diminish even more. Prudently used, x-rays remain one of our best tools for ensuring your child's teeth are healthy and developing normally.
If you would like more information on the use of x-rays with children, please contact us or schedule an appointment for a consultation. You can also learn more about this topic by reading the Dear Doctor magazine article "X-Ray Safety for Children."